Book Your Christmas At Island Quest Escape Rooms
Why not treat yourselves to a Christmas with a difference this year at Island Quest Escape Rooms!
The Office team party, the annual family gathering or a celebration with your friends!
Book your Christmas Party with us and it's guaranteed to be a party you'll all be talking about for months to come!
If you're looking for the ultimate Christmas Party, look no further than an Island Quest Escape Rooms experience!
Experience any of our 5* rated escape room adventures (The Magic Market, Dino Heist & Project Atlantis)
Enjoy our festively decorated reception and relax with a post-game drink at one of C.C El Pueblo's wonderful bars & restaurants,
You can book online for up to 11 players in 2 escape rooms at the same time. For larger groups or special requests, please contact us.
Give a unique gift this Christmas with a voucher from Island Quest Escape Rooms!
Why not treat your family and friends to a unique experience this Christmas and give the gift of an escape room game!
Gift vouchers can be purchased online here. It's simple & instant!
Prices start from just €50.
Gift Vouchers are valid for 6 months from the purchase date.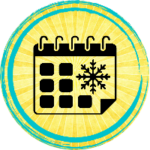 Island Quest Escape Rooms will be open every day (except Christmas Day) over the festive period! But games will book up fast, so plan ahead and book your game now to avoid disappointment later!
Christmas Eve: 10AM – 9PM
New Years Eve: 10AM – 9PM
New Years Day: 12PM-9PM
Kings Day: 10AM – 9PM
CONTACT
     info@islandquestlanzarote.com
     0034 609 857 801
     Local 46, 2nd Floor
C.C El Pueblo, Calle Buganvillas
Playa Blanca, 35580